Locomotive scheduled for Polar Express service from December 17 to 19
E-mail
Get the latest photos, videos, stories and more.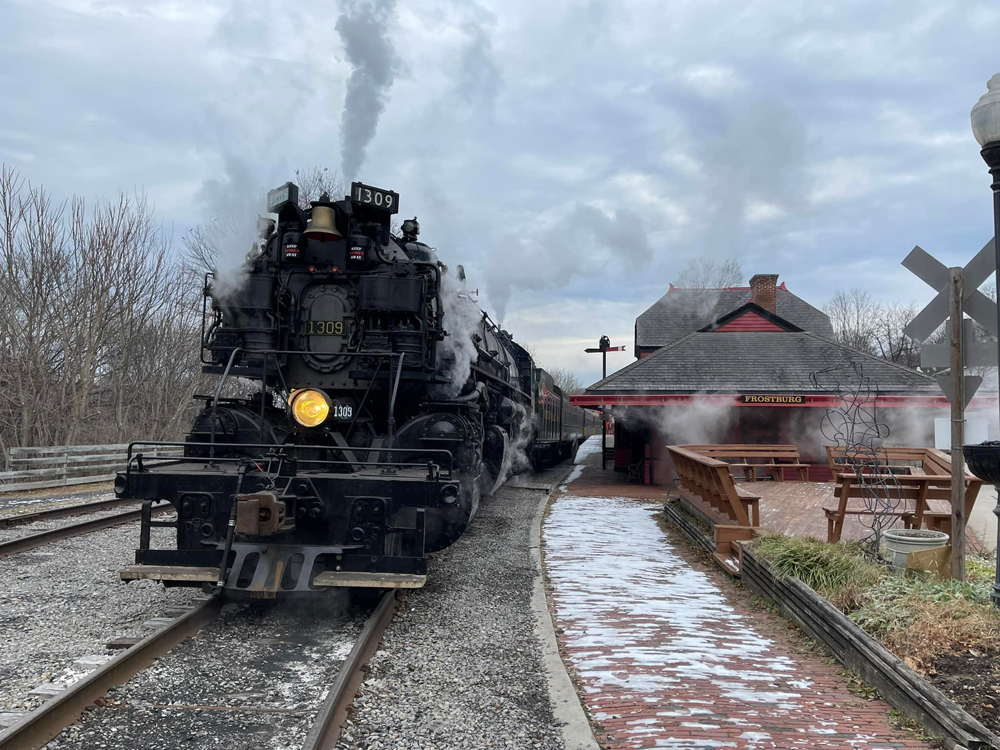 CUMBERLAND, Md. – The Western Maryland Scenic Railroad completed a successful trial run on the 16-mile tourist line between Cumberland and Frostburg on Thursday, coming close to its scheduled debut on the Polar Express service.
The Cumberland Times-News quotes Western Maryland Scenic general manager Wesley Heinz as saying that the 2-6-6-2 "went off without a hitch. There will be a few adjustments that we make before she is a daily runner. But yeah, she did everything we needed her to do.
The locomotive, built in 1949 for the Chesapeake & Ohio as the last Baldwin built for domestic service, is scheduled to run on Polar Express trains from December 17 to 19. All tickets are sold out. Heinz said the railroad sold 22,000 tickets for the Polar Express this year, after selling 9,000 in 2019, the last year the trains operated before the COVID-19 pandemic.
The locomotive will run intermittently next week during further testing, Heinz said. The railway aims to have it in daily service from May 8, 2022.
In a Facebook post, the Railroad wrote: "Congratulations to the men and women, to the donors and supporters, and to the countless who came before. … Thank you all for believing in us.