Railroad converting more than 100 DC units per year; AC locomotives now 54% of the road fleet
Email
Get the latest photos, videos, stories and more.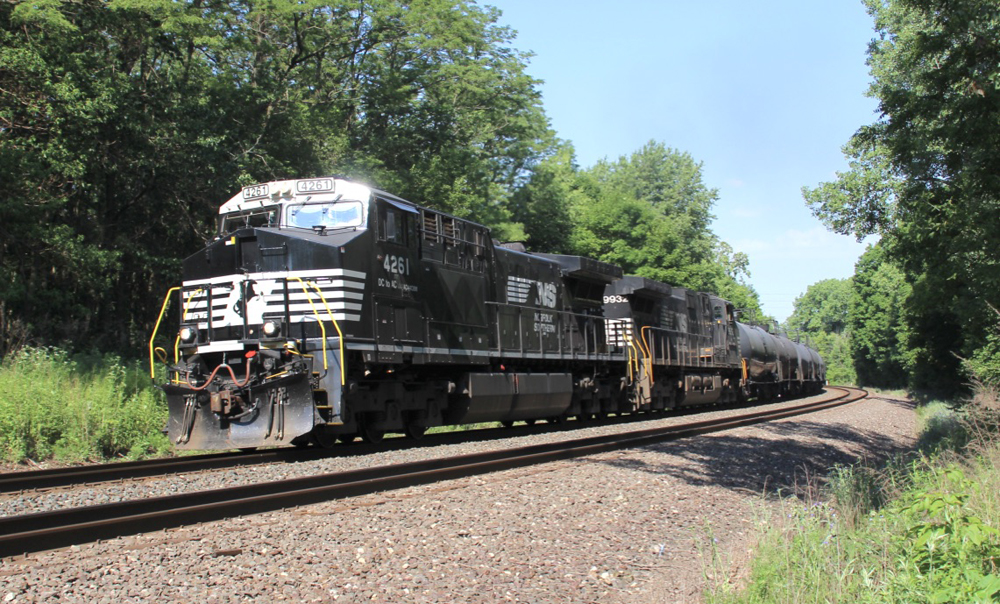 NORFOLK, Virginia – Norfolk Southern continues to convert older DC traction locomotives to AC traction units at a rate of just over 100 locomotives per year.
Some 54% of Nova Scotia's highway fleet is now AC traction, CFO Mark George said at an investor conference today. This is an increase from a third of the fleet at the end of 2018. The railway aims for 65% of its road locomotives to be equipped with AC traction.
The DC to AC conversion program provides NS with a like-new locomotive for half the cost of purchasing a brand new highway locomotive. AC units are more reliable, have lower maintenance costs, are more efficient and have better tractive effort than the DC locomotives they replace.
Nova Scotia also continues to add energy management systems to its highway fleet to improve energy efficiency. About 80% of the road fleet is now equipped, while the railway is heading towards a target of 90%. The railway aims to implement locomotives with energy management systems so that the software can reduce the fuel consumption of the entire fleet.
NS also relies more on distributed power as it increases the length and weight of the train, George says. Just under half of Nova Scotia's highway trains now operate on distributed power, a figure that will increase as train lengths increase.
Nova Scotia continues to look for ways to combine trains, mix different types of traffic and add new volumes to existing train departures, George said.
The average train in Nova Scotia is just over 7,000 feet long, says George, and only 10% of its trains are 10,000 feet or more. However, the railway set quarterly records earlier this year for both train length and weight as it aims to move tonnage on fewer but longer trains.
George spoke at the UBS Global Industrials and Transportation conference.