Empty coal train collides with overt freight; two reportedly suffered minor injuries
E-mail
Get the latest photos, videos, stories and more.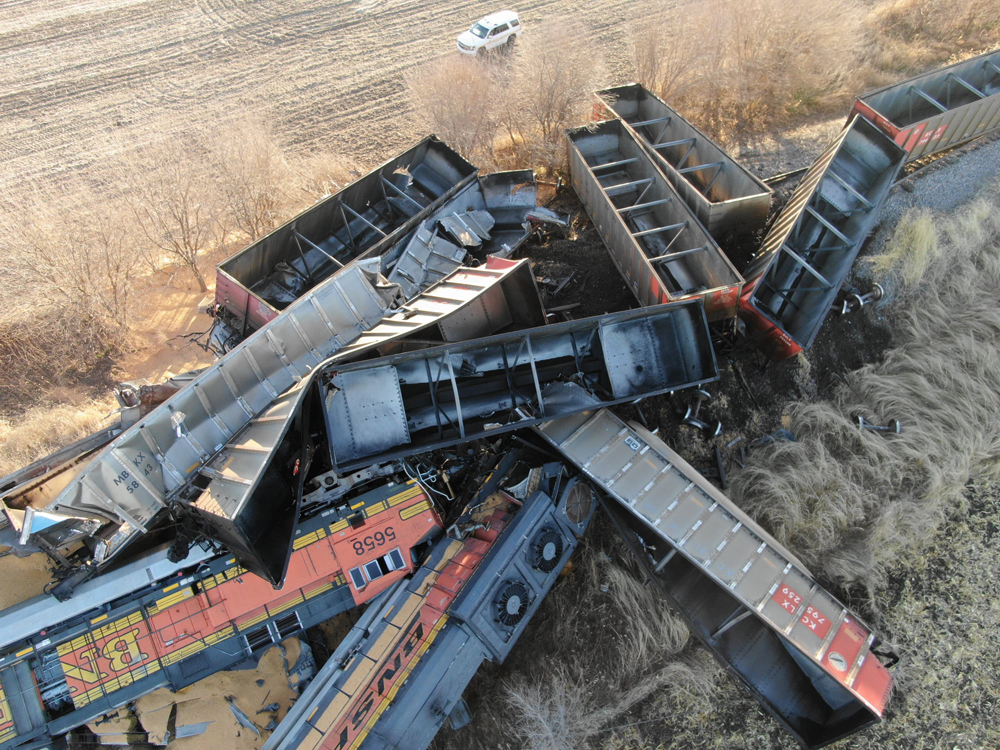 ---
PACIFIC JUNCTION, Iowa – Two crew members were reportedly injured in a collision Friday morning of two BNSF railroad trains at Pacific Junction, about 18 miles south of Omaha, Neb.
BNSF reports that an empty coal train struck the back of a mixed freight train at around 7 a.m. local time, derailing the two locomotives of the coal train, along with 11 cars from that train and five manifest freight.
The railroad reports that the two crew members of the coal train were taken to a local hospital for assessment; KMA Radio quotes Gabe Barney, an emergency management specialist for Mills County, as saying that two people were treated for minor injuries. KMA News also reports that the manifest freight would include cars carrying ethanol, but those cars remained on track.
BNSF said railway responders were on the scene and an investigation was underway.