The 'Phase VII' scheme will be carried by the rest of the new ALC42 locomotives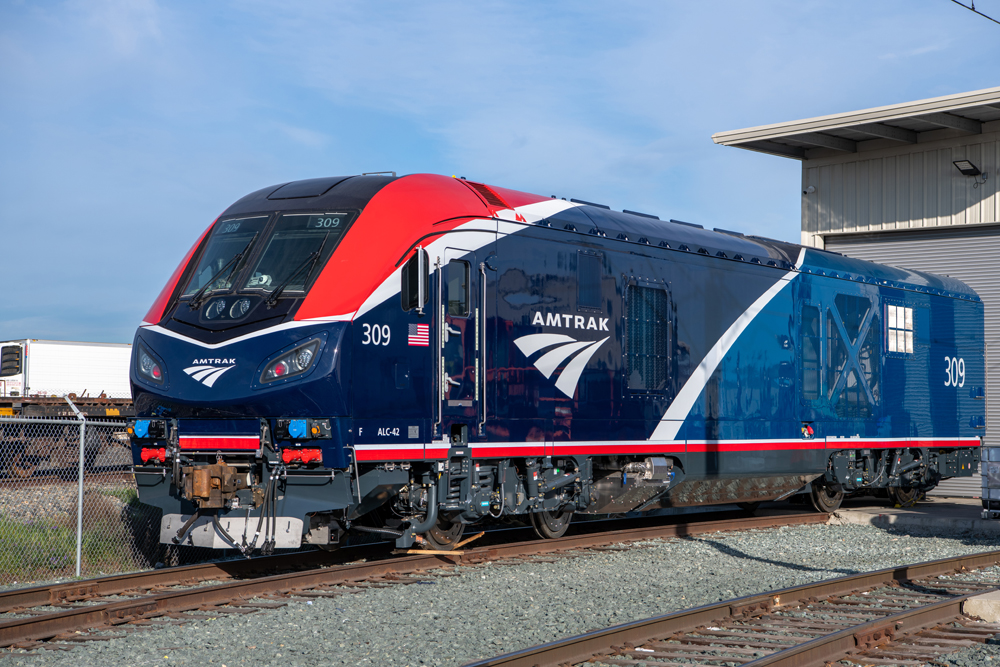 ---
WASHINGTON — Amtrak has unveiled the new paint scheme that will be worn by the rest of its Siemens ALC42 locomotive fleet, a two-tone blue design with a pop of red and white trim.
The "Phase VII" scheme—the seventh standard design in Amtrak's 50-year history—debuts on Charger No. 309, the 10th of 75 locomotives on order. He is currently en route to Chicago after leaving California on Friday on the Californian Zephyr. He is due to arrive in Chicago on Sunday, then leave later in the day on the capitol limited in Washington. It is on its way to Amtrak stores in Wilmington, Del., where it will go through an acceptance process before entering service.
The white portions of the design are reflective for increased visibility and safety, Amtrak explains, with the white arcs separating the red and blue segments echoing the current Amtrak logo.
Amtrak CEO Stephen Gardner said in a press release that the new look "reflects the transformation underway at Amtrak as we welcome back our loyal customers while introducing new generations to rail travel."